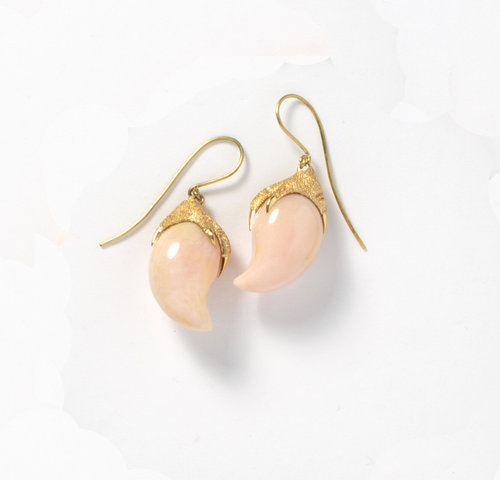 Since the dawn of time, man started wearing earrings for ritualistic and religious reasons, with shamans being probably the first personal jewelers.
Interestingly enough, throughout the ages, earrings were worn more by men than women and even William Shakespeare wore hoop earrings, the marking of a poet in the Elizabethan era. Whether dangling or close to the ear, earrings are likely one of the most important pieces of elegance in a woman's repertoire, as they enhance facial features and one's personal style.
We create earrings to be both beautiful sculptural shapes and treasured precious adornments for the wearer.